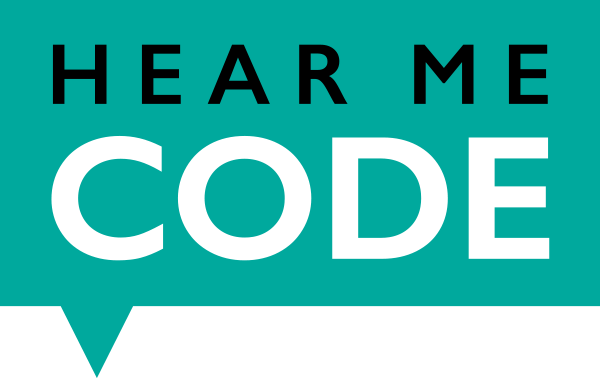 Free, beginner-friendly coding classes for over 2000 women in DC
Joining the Class
What pre-requisites are there to join?
None.
But I don't think I'm techy enough to join!
That's just the impostor syndrome talking. You'll be in a supportive environment with lots of beginners like you.
Do I need to have a Computer Science degree?
No way!
Where are the classes held?
Hear Me Code is in Washington DC but doesn't have a fixed location -- classes are held wherever I can get the space donated. Be sure to watch the listserv for class announcements.
When are classes held?
Classes are held once per month on the weekends. Be sure to watch the listserv for class announcements and check the calendar
How much do the classes cost?
Nothing -- the classes are free.
What do I need to bring?
Bring your laptop, charger, and snacks! We don't want you going hungry during class.
Are transgender women welcome to join?
Of course!
Why can't men join?
Hear Me Code was created to help address the gender gap in tech and provide a supportive environment where women can thrive.
There are lots of great groups that men can join too, and you'll often see Hear Me Coders there.
What languages will I learn?
Hear Me Code primarily focuses on Python, but you'll pick up some HTML, CSS, command-line, and git along the way.
As a male ally, how can I help?
If you know women who are interested in learning, tell them about Hear Me Code!
What projects will I be working on?
Hear Me Coders will work on projects that are relevant to their interests and/or their day-to-day work. Special emphasis is placed on social justice, civic tech, political/non-profit, government, and similar projects.
What does the curriculum look like?
Check it out! There are tons of code samples, exercises, and explanations of how things work. Everything covered in the classes (and so much more) lives here.
Is it too late to join?
No way! Hear Me Code is always accepting new members!
---
Hear Me Code was founded in September 2013 by Shannon Turner and offers free coding classes for women in the DC area.